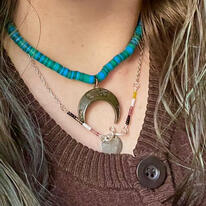 Angel
Mid 30's | They/Them | Queer Ace | Honolulu
---
Where To Find Me
At the moment, I do plan on staying on Twitter despite the changes. However, feel free to follow me anywhere listed below.
---
Click the links below to see the indicated topics in more detail.
---
Warnings and Disclaimers
🚫NO TERFS. Trans rights are human rights.
🚫NO LGBTQ+ label drama. Choose the words that fit you best.
🚫NO Shipping Drama. Ship whatever you want.
❤️ Be patient please. Be kind. I'm trying my best with the brain I've been given, which is sometimes not functioning at its best. If I'm struggling to find the right words, or use an incorrect word by mistake, please understand I'm genuinely putting effort into communicating despite my brain issues.🧠Brain Stuff to Know About
-or why I might have trouble communicating sometimes-Anxiety Disorder, C-PTSD, Likely ND & other issues I do not wish to disclose.I also have memory issues due to some of my medications and post-COVID brain fog.
---
Fandom Interests
MCU FandomMoon Knight ☽ :
🐠Steven Grant Enthusiast
3️⃣Ships Marc/Layla/StevenLoki ४ :
🐍Loki Defender
👨Ships LokiusCaptain America:
🦾Bucky Barnes Understander
💙Ships StuckyOther :
🪄Wanda Apologist
🏢SDCC Hall H Attendee
🎞️Probably seeing the next movie on opening day and watching the next show as soon as it drops on D+.Star Wars FandomThe Mandalorian :
🐸Baby Yoda (Grogu) EnthusiastThe Sequels :
🚀Poe Dameron OBSESSED
🤎Ships FinnPoe/StormPilot"We are the spark, that will light the fire that will burn the First Order down."A Song of Ice & FireHouse of the Dragon:
🖤Team Black
🐉Rhaenyra Defender
👮Trying to Ignore Daemon's Crimes
🦶Fan of Feet MemesGame of Thrones:
🐉Daenerys Defender
📺Season 8 SuckedBooks:
📚Have read all the main books and Fire & Blood.Other Geek Fandoms
💸San Diego Comic-Con
☠️Our Flag Means Death
🍫Venom | Symbrock
🧛Interview with a VampireSome Dudes I Like
🐶Tom Hardy
🎸Oscar Isaac
🇳🇿Taika Waititi
---
Figure Skating Interests
🇺🇸
🚺Amber Glenn | Starr Andrews | Isabeau Levito
🚹Ilia Malinin | | Nathan Chen | Jason Brown
💃Chock/Bates | Hawayak/Baker | Pate/Bye | Green/Parsons🇯🇵
🚺 Kaori Sakamoto | Wakaba Higuchi
💑Miura/Kihara
💃Komatsubara/Koleto (Team KoKo) | Muramoto/Takahashi (KanaDai)🇫🇷
Adam Siao Him Fa🇱🇻
Deniss Vasiļjevs🇷🇺
Liza Tuktamysheva
Currently not watching Russian skaters due to war, but love Liza.
---
Politics
I am an unlabeled to the left-of-center voter, often too progressive for centrists, and too centrists for leftists. These are a few of my specific political interests.🌈LGBTQ+ Activism
🏥Mental Health Advocate
🌏Geopolitics
🇺🇦Slava Ukraini, Proud NAFO Fella🔇Mute #War on Twitter to avoid Ukraine/Russian war tweets
---
Other Interests
You may have followed me for one of my major interests (figure skating, geeky fandoms), but my accounts are personal and my interests are varied. You may find any of the following interests on them.✈️Flight Tracking
🗺Google Maps & Wikipedia Enthusiast
🕵️OSINT (Open Source Intelligence)
🌪Extreme Weather
🌋Geological Events
💫Misc Sky Stuff
💻Sims 4... and random other interests
---
FAQs
Why can you only get things through USPS?
Why can't you pick up anything at SDCC for me?
Answer: The lines for exclusives are incredibly long and often require either camping out or an extremely lucky ticket draw. I go to SDCC for panels and press opportunities and do not hav time to do this for myself, let alone other people. I'm sorry.
What do you look for in a good source of information?
Why do you use gendered language for figure skating if you're non-binary?Answer: At the moment the disciplines are gendered, though there is a movement to change certain terminology to be more gender neutral. I will use them where I can. Timothy LeDuc was the first non-binary figure skater to attend the Olympic games, so change is on the horizon.
---
Things to Mute on Twitter
#War: For tweets about the Russian invasion of Ukraine#Spoiler: I will tag show spoilers for about 2 days and movie spoilers for about a week. You may want to also mute the titles or specific hashtags for these things as well.Trigger Warning: I will tag common triggers, such as rape, but I encourage you to mute those specific triggers as well.For Figure Skating events, I will be using whatever hashtag any specific event chooses to use. I will warn for these events in the days leading up to them so you can add the tags accordingly.
My Cool Threads on Twitter